Policy Response on Carbon Tax Offsets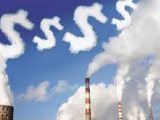 Policy Response on Carbon Tax Offsets
Type: Seminar
Date: 19-06-2014
Location: Johannesburg / South Africa
Venue
Northern Suburbs
Johannesburg

Date
Thursday 19 June 2014
EcoMetrix, in cooperation with SANEC will host a seminar on the carbon tax offset policy paper that the South African government recently released for comments. This seminar will take place on the 19th of June, followed by a networking cocktail.

The carbon offset policy is meant to complement the carbon tax that the South African government plans to introduce from 2016. This seminar will provide insight in the design of the carbon tax and specifically the offset element via a thorough technical assessment.

Participants will learn about important design features of the proposed offset mechanism. These features and the ultimate design will determine the effectiveness of the mechanism and the extent to which it can be used by business to manage and limit carbon tax exposure.

Participants will be given a document comprising concrete policy assessment results. These will provide companies with the necessary tools to formulate a tailored response to ensure that South African business will benefit optimally from this instrument. The deadline for responses set by National Treasury is June 30.
Registration (before 16 June 2014)
Please contact Margo van Timmeren via
Phone: +27 (0) 11 568 1234
Fee
Members: R1200 (excl. VAT)
Non-Members: R1450 (excl. VAT)