South Africa and Beyond - An insight into doing business in Africa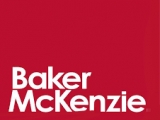 South Africa and Beyond - An insight into doing business in Africa
Type: Networking event
Date: 24-09-2018
Location: Amsterdam / Nederland
Please join us in our Amsterdam office on 24 September for an in-depth session on doing business in Africa. During this afternoon we will address the latest developments in (South) Africa together with the (legal) pitfalls and opportunities.
We will be joined by
Leana Engelbrecht
(Competition) and
Marc Yudaken
(Mergers & Acquisitions) from our office in Johannesburg, South Africa. By making use of true-to-life case studies, our colleagues will present both practical and legal matters based on their own expertise and experiences.
Agenda
14.00 Welcome and registration
14.30 Start session
16.00 Networking drinks

Location
Baker McKenzie House, Claude Debussylaan 54, 1082 MD Amsterdam
You can sign up for this event by clicking the 'register' button. We look forward to seeing you there!