The Zambian Explore and Trade Investment
The Zambian Explore and Trade Investment
Type: Trade mission
Date: 11-04-2018
Location: Lusaka / Zambia
SANEC: The Zambia Explore and Investment Trade Mission To Lusaka
Invitation
11-14 April, 2018
Official Trade Mission Invitation
Dear SANEC emea members and associates,
On behalf of the Zambian Embassy in Brussels, the Zambian Ministry of Commerce, the Zambian Development Agency (ZDA), and NAFTC- Africa, SANEC emea cordially invites its members and associates to participate in the result driven trade mission to Lusaka, Zambia, taking place from the 11th-14th of April, 2018.
Overview of Trade Mission:
During this mission, participants will have the opportunity to engage with relevant ministries and officals who are active in the designated sectors. Furthermore, organisations active in the 'Tourism Sector' will recieve a tailor-made program which allows them to visit Zambia's exclusive tourist attractions. These visits will be organised by the Ministry of Tourism.
The ZDA is Looking for Dutch Partners Active in the Following Sectors :
Please find here an extensive overview of all prohects offererd by ZDA
Agriculture & Aquacultur
Tourism
Mining
Energy
Manufacturing
Multi-Facility Economic Zone Development
Public-private Partnership
Infrastructure Development
Women in Business (across all sectors)
NOTE: organizations operative in other sectors can still partake in this mission, in which case a suitable program will be designed.
Costs:
Members: €950.00
Non-members: €1.250,00
NOTE: This price includes all activities within the program. However, the fee excludes travel and accommodation costs.
Why Zambia?
The Official Invitation from the Zambian Government
1) Zambia is the world's eighth largest producer of copper and holds six percent of the world's known copper reserves
2) Zambia is endowed with a large arable land resource base of 42 million hectares of which only 1.5 million hectares is cultivated every year
3) Despite the vast arable land, plenty of water and sector employees only 10 % of the arable land is under cultivation.
4) Zambia has a gazette road network of approximately 37,000 km of which 6,476 km are bituminous and surfaced to class 1 standard.
5) With its vast water resources and coal reserves, Zambia offers abundant investment opportunities for hydro and thermal electricity power generation, supply and distribution.
Zambia is a multi-party democracy and provides a free market liberalized economic environment in a stable strife-free and multicultural society. The Zambian Government welcomes investors across sectors and the laws relating to investment provide investment incentives and protection to increase investment and international trade, as well as increased domestic economic growth.
On the behalf of all involved official parties SANEC EMEA, cordially invites you to take part in this exclusive and bilateral beneficial trade mission. For inquiries, please contact Alice Cannoo-Tomas at: a.cannoo-tomas@sanec.nl
In order to make sure that this mission focus on the needs and wishes of SANEC's members and associates, please download the the intake form here.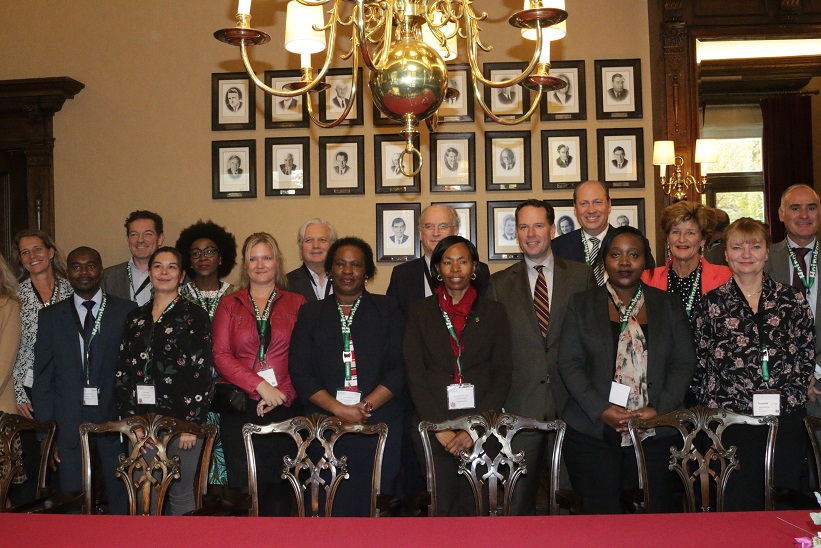 Kind regards SANEC Projects
Mr Mark Agterdenbosch
General Manager SANEC emea
Supporting Partners:
Zambian Ministry of Commerce, Trade and Investment , Zambian Development Agency, Zambian Embassy in Brussels, Port & Corridor Cooperation and NAFTC-Africa