SA-NL Tourism and Business Reception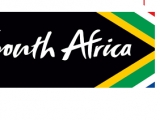 SA-NL Tourism and Business Reception
Type: Networking event
Date: 20-09-2018
Location: Kon. Astrid Boulevard 5, 2202 BK Noordwijk / Nederland
Dear friends of South Africa,

SANEC proudly invites you to the South African Business "Traditional Fraaie Braai" on the 20th of September. During this event we welcome and introduce the new Hub Head: Northern Europe at South African Tourism based in Amsterdam Mrs. Belu Mabandla, to the valued SANEC members and associates.
Mrs. Mabandla oversees strategic planning, organizational performances, monitors, reports and manages business risks affecting the South African Tourism industry. Therefore, SANEC invites its members who objectives are to undertake business in SA, especially in the tourism sector. This event is not only a great opportunity to network with SA representatives but as well to create business opportunities for both The Netherlands and South Africa.
The event gathers the Netherlands and South Africa business and travel community in order to create and strengthen business cooperation. In addition, during this event we will take a moment in memory of Nelson Mandela's Centenary year.
Time: 16H00 - 20H00 Costs: Free of charge for members
Location: Kon. Astrid Boulevard 5, 2202 BK Noordwijk Dress Code: Business casual


RSVP: a.cannoo-tomas@sanec.nl or 070 347 07 81