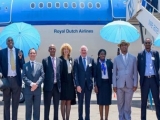 Since 30 October 2016, KLM Royal Dutch Airlines has expand its flight destinations in Africa by flying to Windhoek, Namibia. The flight is with a small transfer in Luanda, Angola and flies three times a week. They will be departing from Amsterdam on Tuesday, Friday and Sunday. The return flights are on Wednesday, Saterday and Monday from Windhoek.
» More information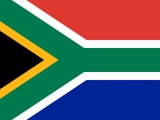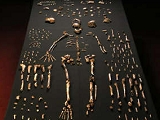 A staggering trove of bones will shake up notions of how humans came to be.
» More information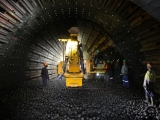 Twenty-six-foot-high trucks, their outsized tyres churning up the red earth, continue to haul payloads of ore through the rocky landscape – the first link in a chain stretching from the mines and smelters of Central Africa to the electronics stores of the West and beyond.
» More information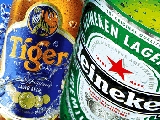 The beer maker posted increased profits in all regions (except Africa) and said it had "maintained its full-year forecast of growth", although at a slower rate than 2014. Overall consolidated operating profit before one-off items rose 3.4% on a like-for-like basis to €1.55 billion. Asia proved the company's most profitable market, particularly in Vietnam with its Tiger beer brand while the Americas also fared positively.
» More information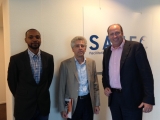 Mr Aalmans was invited by SANEC to visit our office as an introduction to the team and discuss future plans. SANEC aims to keep promoting trade, Investment and Angolan Economic Development to our Members and the Dutch Business Community and look forward to working hand in hand with the Embassy in Angola to organize a Trade Mission to Angola in the near future.
» More information