SANEC's 9th Edition of the SADC Ambassador's Luncheon 28th June, 2018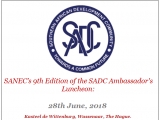 SANEC's 9th Edition of the SADC Ambassador's Luncheon 28th June, 2018
Type: Networking event
Date: 28-06-2018
Location: Wassenaar / The Netherlands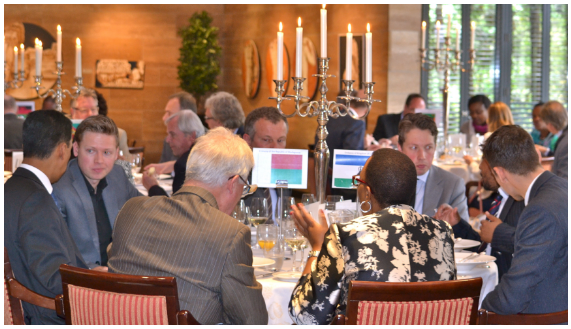 About the Event:

The SADC Ambassador's Luncheon is the only event in The Netherlands, where you can sit down with and meet the 15 SADC Ambassadors to The Netherlands, Benelux, and the EU. This year's Lunch theme will explore trade and investment opportunities in the SADC region, whilst highlighting the role of
"Female Entrepreneurship and Inclusion as a catalyst for socio-economic growth on the continent."

The focus of the lunch will be to promote public-private cooperation. As an attendee, you will have to opportunity to personally sit down and interact with the SADC ambassador and representatives of the Embassy of your choice, whilst interacting with decision makers of businesses, Honorairy Consuls, Government officials, institutions, Knowledge Institutions, co-operation partners & social partners.
Networking Sessions:
Before and after the lunch we provide 2 networking sessions for you where you meet new contacts and refresh existing ones: investors, traders, project developers, business partners, Knowledge Institutions, government, education and social partners. Network Session I and Networking Session II gives you the opportunity to get introduced to new business contacts. SANEC staff will actively make introductions for you throughout the networking sessions.

*NOTE: The choice of which networking session you wish to attend is under your own discretion.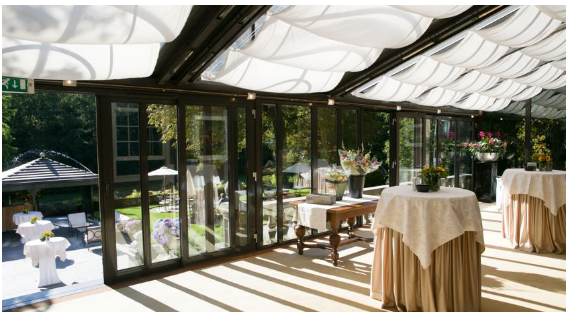 Opportunities for You:
Key interactions with companies, Ambassadors, Head of Missions, and Government officials.
During both garden networking sessions, SANEC will personally introduce you to potential business partners and cooperation partners.
Acquire key partners, expand your network, and deepen your business interests.
Gain key insight from high-profile speakers about your business.
Direct contact and exposure to Ambassadors from the 15 SADC to The Netherlands, Benelux and the EU.
Matchmaking possibilities
* NOTE: Your 'Official Program' will be delivered upon confirmation.