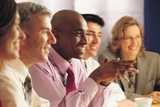 The B-BBEE Desk is set-up by SANEC and supported by the Netherlands Embassy in Pretoria to service local and international companies on B-BBEE. SANEC has formed partnerships with specialised companies that offer innovative and practical solutions to assist companies in achieving better BEE scores in a sustainable way and with tangible results. This will stimulate economic growth and job creation, and also create opportunities for Dutch companies.
» More information

New member, Siyenza Management invited SANEC to the 7th edition Africa Energy Indaba, Sandton Johanesburg. The event was hosted by the Director General of the South African Ministry of Energy, Dr. Worsley Otto Barnard, who delivered the keynote address. SANEC Chairman and Vice Chair of the World Energy Council Bonang was among luminaires. The event introduced and launched the first Women in Energy Conference, hosted the 2nd very Successful Independent Power Producers and Power Purchase Agreements conference, as well as the series of the Indaba Energy Leaders' Dialogues with the World Energy Council including:
» More information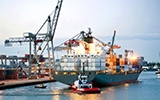 It is with great excitement that we inform you about the new developments on the SANEC-SA Export/ Trade Desk.
» More information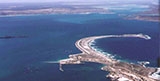 A R9.65-billion investment in infrastructure projects at Saldanha Bay, on South Africa's West Coast, was announced by the Transnet National Ports Authority on Monday. These are aimed at enhancing the deep-water port's ability to service the offshore oil and gas industry. TNPA, a division of state-owned entity Transnet, is mandated to control and manage all eight commercial ports on South Africa's 2,954km of coastline.
» More information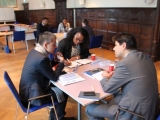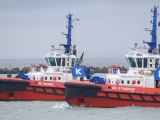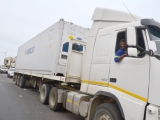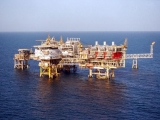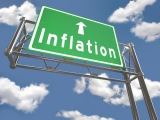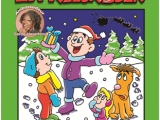 SANEC's lid Goodwill Media maakt al 22,5 jaar met veel toewijding kleurboeken voor kinderen. Deze kinderen, tussen 2 en 12 jaar, verblijven in Medische Kinderdagverblijven (MKD) in het hele land. Dagelijks verblijven zij om uiteenlopende medische redenen in een MKD. Om deze langdurig, zieke, (deels)leerplichtige kinderen afleiding en plezier te bezorgen geven wij met uw hulp elke maand met een wisselend thema ons KINDERPUZZEL EN KLEURBOEK uit.
» More information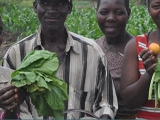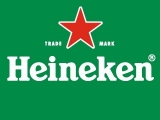 Building on its experience in turning Heineken into a global brand, the company is now trying to do the same with drinks such as Desperados, a tequila-flavored beer, and Affligem, a Belgian abbey beer. It is also using Radler, a mix of lemonade and beer, to give existing local brands a boost and tap a new audience.
» More information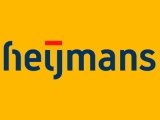 Heijmans and the Directorate-General for Public Works and Water Management reached financial close for the widening and maintenance of the A12 Veenendaal - Ede - Grijsoord on 25 September. The DBFM (Design Build Finance Maintain) contract comprises the widening of the A12 between Ede and Grijsoord from 2 x 2 to 2 x 3 lanes and the maintenance of the stretch Veenendaal - Ede - Grijsoord for a period of 16 years after making available.
» More information