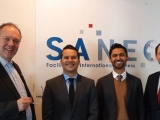 WESGRO and the South African Embassy in The Hague visited SANEC in the Netherlands on Wednesday 11 March 2015. Investment promotion and agribusiness were the main focus for this visit. Afterwards, five Dutch SANEC members with potential and existing business interests in the Western Cape have been matched with this delegation. If you're interested in finding out which incentives WESGRO has to offer to starting international businesses in the Western Cape, South Africa, please contact SANEC.
» More information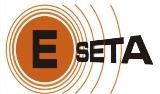 EWSETA is an authority in skills development and training for the Energy and Water Sector in South Africa. The energy sub-sectors include electricity, renewable energy, oil and gas and nuclear. As such, international benchmarking, best practice missions and knowledge sharing with key stakeholders within these sub-sectors, is critical to the development of their Skills Planning Strategy. Exchange of staff between companies in South Africa and the Netherlands is one of the objectives of EWSETA.
» More information
The Global Legacy Trust is a registered research, education and training organization. As a South African based non-profit organization, it draws on the legacy of resources, expertise and knowledge gained by the staff and partners. The Global Legacy Trust offers selected candidates a premier experience in its programmes, which are tailored to develop the skills essential to achieving success and excellence in the higher education, government, business and civil society sectors.
» More information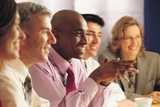 The B-BBEE Desk is set-up by SANEC and supported by the Netherlands Embassy in Pretoria to service local and international companies on B-BBEE. SANEC has formed partnerships with specialised companies that offer innovative and practical solutions to assist companies in achieving better BEE scores in a sustainable way and with tangible results. This will stimulate economic growth and job creation, and also create opportunities for Dutch companies.
» More information

New member, Siyenza Management invited SANEC to the 7th edition Africa Energy Indaba, Sandton Johanesburg. The event was hosted by the Director General of the South African Ministry of Energy, Dr. Worsley Otto Barnard, who delivered the keynote address. SANEC Chairman and Vice Chair of the World Energy Council Bonang was among luminaires. The event introduced and launched the first Women in Energy Conference, hosted the 2nd very Successful Independent Power Producers and Power Purchase Agreements conference, as well as the series of the Indaba Energy Leaders' Dialogues with the World Energy Council including:
» More information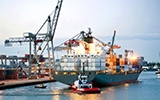 It is with great excitement that we inform you about the new developments on the SANEC-SA Export/ Trade Desk.
» More information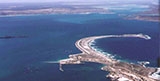 A R9.65-billion investment in infrastructure projects at Saldanha Bay, on South Africa's West Coast, was announced by the Transnet National Ports Authority on Monday. These are aimed at enhancing the deep-water port's ability to service the offshore oil and gas industry. TNPA, a division of state-owned entity Transnet, is mandated to control and manage all eight commercial ports on South Africa's 2,954km of coastline.
» More information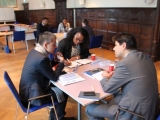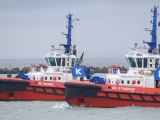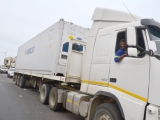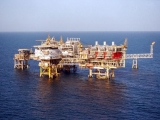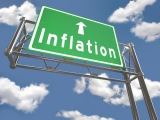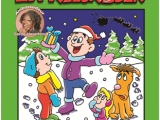 SANEC's lid Goodwill Media maakt al 22,5 jaar met veel toewijding kleurboeken voor kinderen. Deze kinderen, tussen 2 en 12 jaar, verblijven in Medische Kinderdagverblijven (MKD) in het hele land. Dagelijks verblijven zij om uiteenlopende medische redenen in een MKD. Om deze langdurig, zieke, (deels)leerplichtige kinderen afleiding en plezier te bezorgen geven wij met uw hulp elke maand met een wisselend thema ons KINDERPUZZEL EN KLEURBOEK uit.
» More information