Holland Alumni event in Johannesburg, 5th of September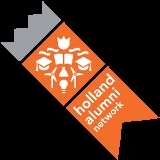 Date: 05-09-2014
Location: Johannesburg / SA
Holland Alumni event in Johannesburg, 5th of September
On 21st August, Nuffic and SANEC hosted the first Holland Alumni network in Johannesburg. During the networking event, Holland Alumni and Dutch Business Society members gathered at the OR Tambo Southern Sun Hotel in Johannesburg to meet, share experiences and exchange ideas.
As a result of the event, Nuffic recently announced the newly appointed board members to reinforce the Holland Alumni Association in South Africa. The Holland Alumni network is pleased to announce that all selected board members of the Holland Alumni network South Africa have accepted their positions!
- Francis Rangoajane, PhD Leiden University, Mandela Study Fund: President
- Juanita Bouwer, MBA Netherlands Business School, NFP alumna: Career Officer, Executive Director
- Riette Jooste, VU University, exchange: Secretary
- Reneilwe Moningi, Maastricht School of Management, NFP alumna: Communications Officer, Treasurer
- Judith Seopa, MSc UNESCO-IHE, NFP alumna: Event Coordinator
- Trevor Dladla, Erasmus University (IHS), NFP alumnus: Career Officer
- Marlon Drent, University of Groningen: Membership Coordinator
Are you a Holland Alumnus and interested in connecting with other Alumni who studied in the Netherlands? Please register via:
www.hollandalumni.nl/register
to be recently updated and invited to the events.