31 July 2017
itim International to Host Intercultural Management Training on Sub-Saharan Africa, in Accra, Ghana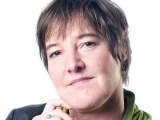 On the 12th and the 13th of October, SANEC member, itim International will be delivering a training in Intercultural Management on Sub-Saharan Africa, in Accra, Ghana.
Managers always mention that the biggest challenge in international ventures is getting a grip on cultural differences. Culture is engrained deeply in every aspect of your business and failure is widespread, even after years of experience. For this reason, come and look at reality with a new outlook and use cultural knowledge strategically. More information can be found by clicking on the following link: https://goo.gl/29eKxh
For questions concerning the training and registration, please visit www.itim.org/open-courses or contact [email protected].