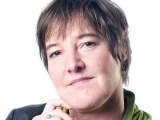 On the 12th and the 13th of October, SANEC member, itim International will be delivering a training in Intercultural Management on Sub-Saharan Africa, in Accra, Ghana.
» More information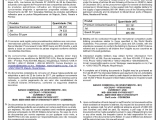 IMOPETRO - Importador Mocambicana de Petroleos Lda, has released a tender - IMOPETRO/CACL/2017: For The Supply and Shipments of Refined Petroleum Products - inviting all the eligible bidders for the supply of approcimately 991 641 Metric tons of refined petroleum products and its shipment to Mozambican ports of Maputo, Beira, Nacala and Pemba. The deadline for submitting the proposals is July 14, 2017.
» More information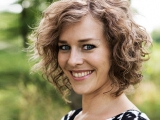 SANEC would like to conratulate Ms. Madelon Eelderink, founder of our new member 7Senses, for being nominated as 'Uitdager/Aanpakker' at the Dutch television programme VPRO/Tegenlicht. The VPRO looks for inspiring people who bring change in an innovative way. With her specialisation in Participatory Action Research (PAR), 7Senses strives towards global development by improving the quality of 'community-up' to boost innovation. Worldwide, Ms. Eelderink conducts PAR projects on various issues, from poverty issues to the protection of endangered sharks.
» More information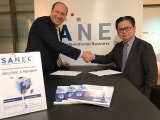 On Tuesday the 7th of February 2017, SANEC General Manager of the Netherlands Mr. Mark Agterdenbosch and Xin Yang International B.V. Chairman Mr. Liem Tsong Luciën Tjon, 鍾麟昌 signed a MoU with regards to the enhancement of the communication between entrepreneurs and governmental organisations between China, the Asia-Pacific and Southern Africa. The agreement makes it possible for our members to explore, expand and connect their business with China, the Asia-Pacific and Southern Africa. Mr. Tjon is hereby appointed as SANEC's Exclusive Economic Development Counsel for China and the Asia-Pacific. In his position, he is able to explore new business opportunities in the mentioned areas for SANEC and SANEC's members and network. SANEC and Xin Yang International B.V. will cooperate in the facilitation of possible new business opportunities within these regions.
» More information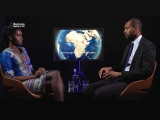 Followed by our Botswana Netherlands Trade Investment Forum on the 25th of October 2016, Business Safari TV interviewed our Project Manager Mr. Babu Katanga, our Board-member Mr. Jan Hak, Chairman of NAFTC-Africa, and Mr. Bartjan Pennink, assistant professor at the University of Groningen about the entrepreneurial opportunities on the blossoming African continent, starting with Botswana. Have a look at the available business opportunities and investment options in several sectors in Botswana, such as Transport Infrastructure and Logistics, Agriculture, ICT, Mining, Energy and Health care by watching these insightful interviews below.
» More information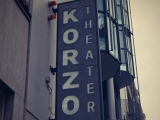 SANEC is pleased to announce that the South African Embassy in The Hague will be hosting a Film Festival on the 25th of February 2017. The festival will be held at the Korzo Theatre in The Hague. There are tickets available for three shows with a maximum of 80 attendees per show:
» More information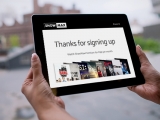 SANEC board-member Naspers launched its internet TV service ShowMax in Poland. The TV service started in South Africa and since then expanded to more than 60 countries. Now they have opened doors in Poland with a new service that utilises the current ShowMax platform and Polish language apps.
» More information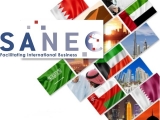 Southern-Eastern Africa is fast emerging as one of the most important markets for the Arabian Gulf, mostly consisting of the Gulf Co-operation Council (GCC), an economic alliance of six Middle Eastern countries (Bahrain, Kuwait, Oman, Qatar, Saudi Arabia, and the United Arab Emirates). The Arabian Gulf has been quick to recognise the immense potential in the emerging markets of Africa and is working diligently to penetrate new markets within the Southern-Eastern African continent. The Arabian Gulf has emerged as a hub for investment into and from Southern-Eastern Africa.
» More information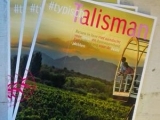 Talisman Travel Design, has recently released its new magazine. The company is a known travel specialist located in the Netherlands. The Talisman Travel experts have been around the world and know many destinations from inside and out.
» More information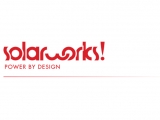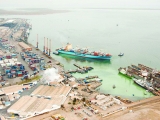 Trade for Zimbabwe via Walvis Bay has increased in recent years and a large volume of commodities are transported along this corridor. Zimbabwe's trade volumes through the Port of Walvis Bay has grown significantly to about 2,500 tonnes per month.
» More information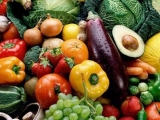 The Netherlands has shown to be the biggest importer of South African fruit and vegetables for august 2016.
» More information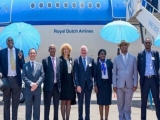 Since 30 October 2016, KLM Royal Dutch Airlines has expand its flight destinations in Africa by flying to Windhoek, Namibia. The flight is with a small transfer in Luanda, Angola and flies three times a week. They will be departing from Amsterdam on Tuesday, Friday and Sunday. The return flights are on Wednesday, Saterday and Monday from Windhoek.
» More information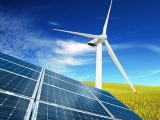 Wind and solar energy has become drastically cheaper to build in South Africa to a point where they are nearly half the cost of new coal, according to the country's principal research organisation.
» More information