Newsflash
SANEC Newsflash; all you need to know brought to you in a flash!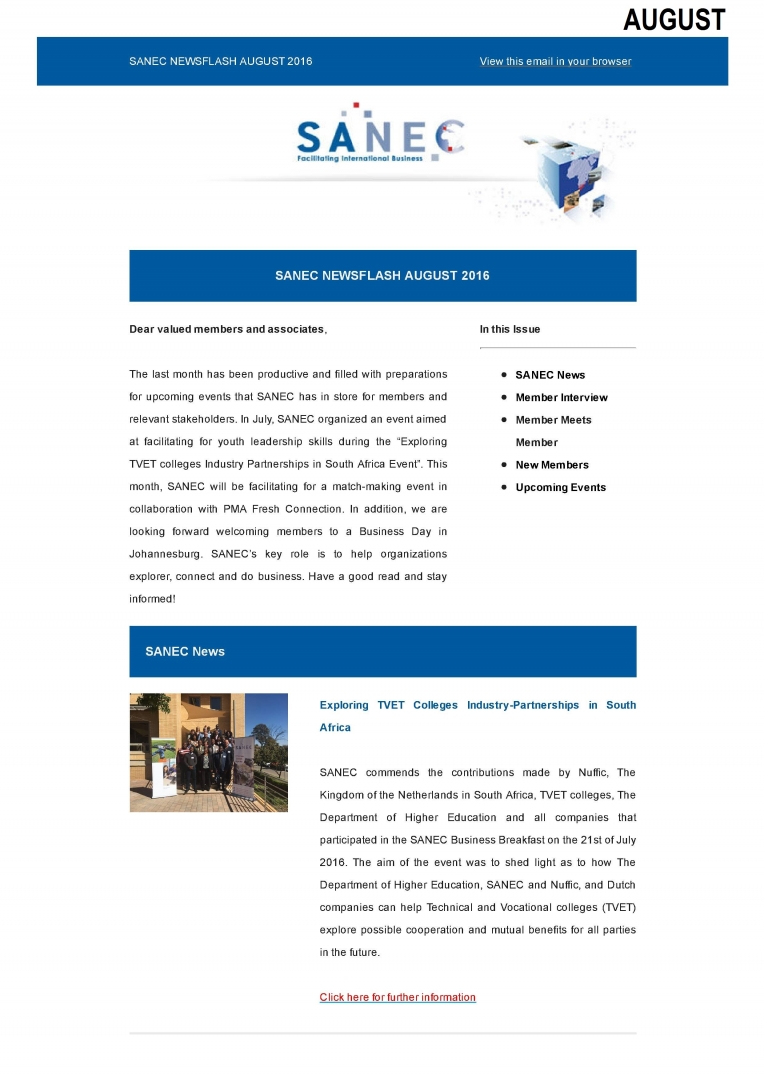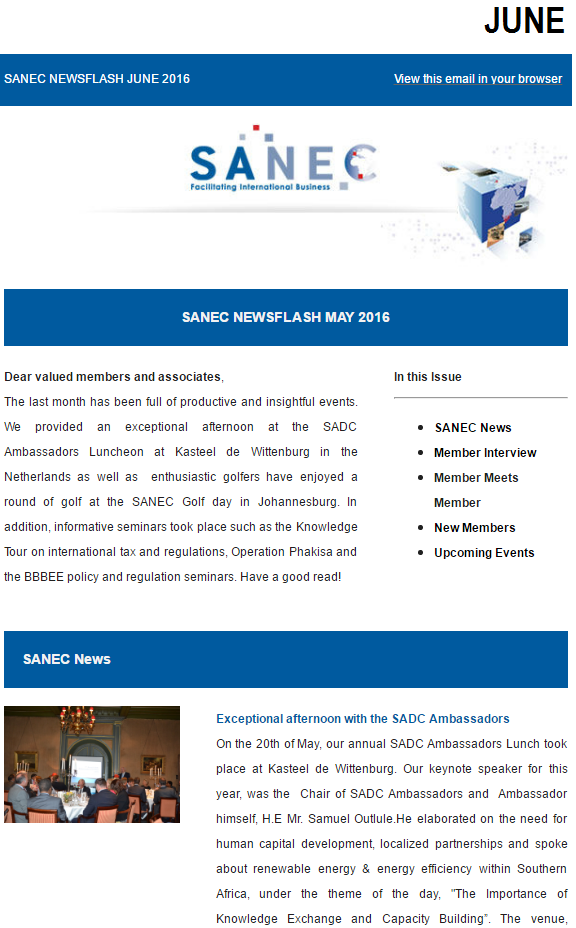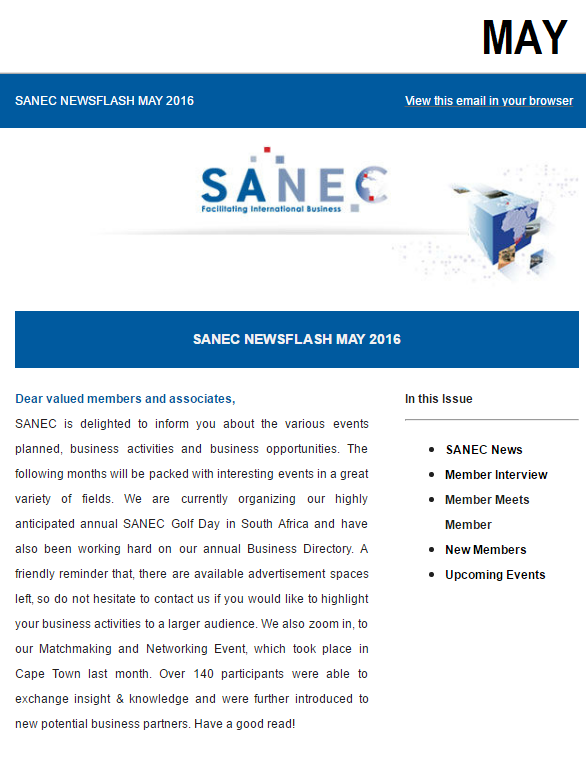 Newsflash June 2016 Newsflash May 2016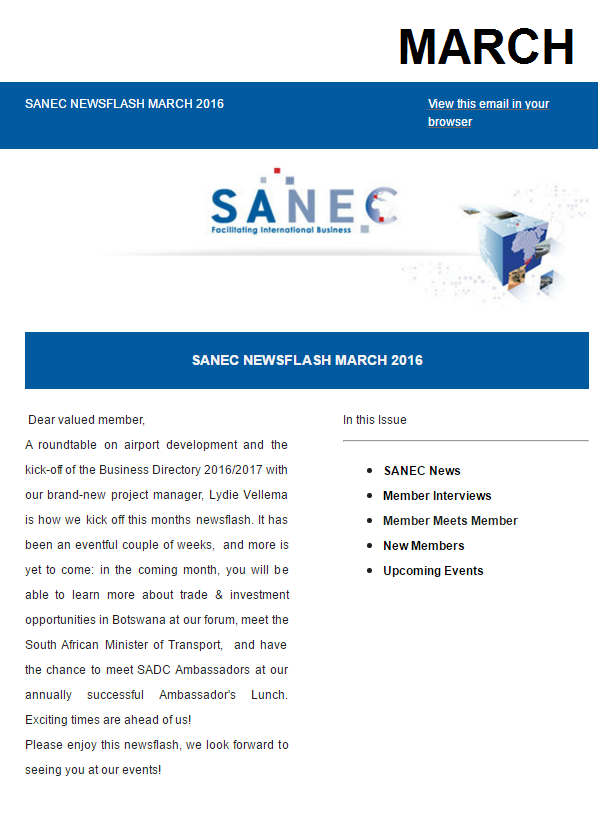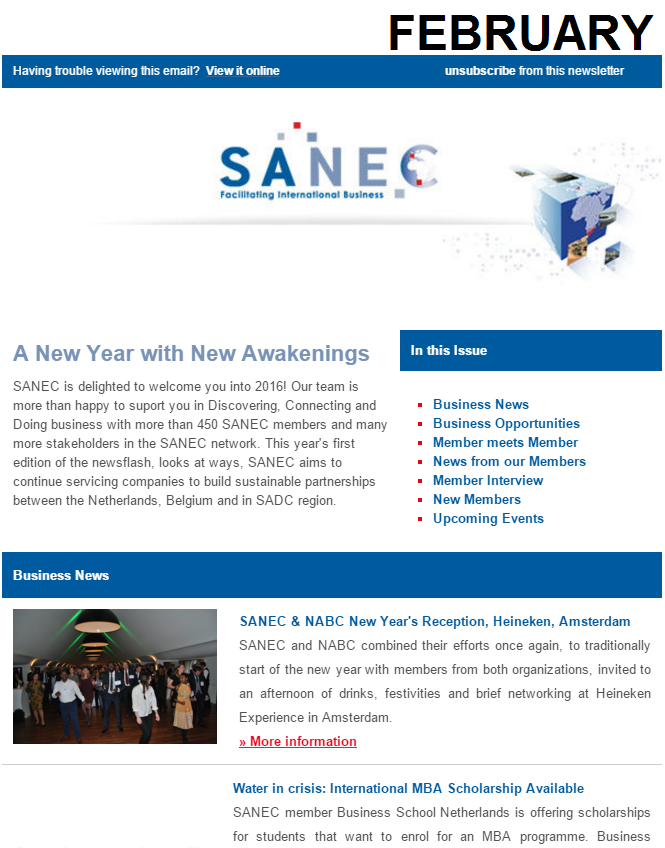 Newsflash March 2016 Newsflash February 2016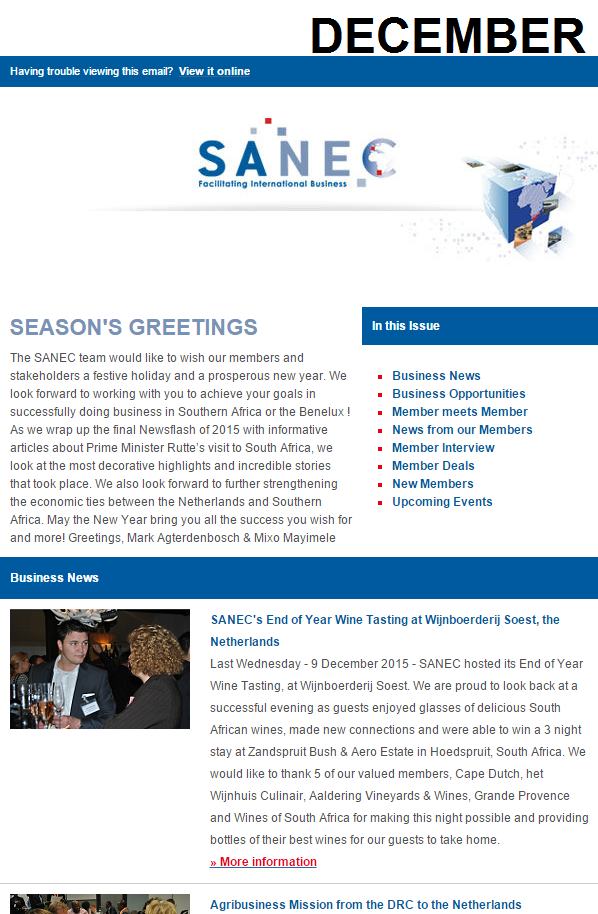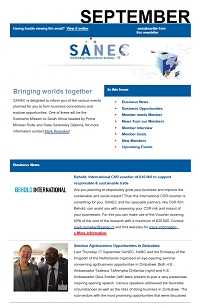 Newsflash December 2015 Newsflash September 2015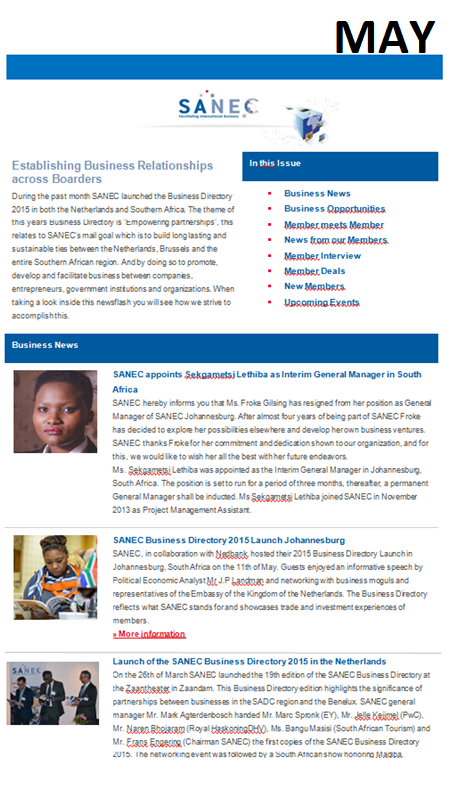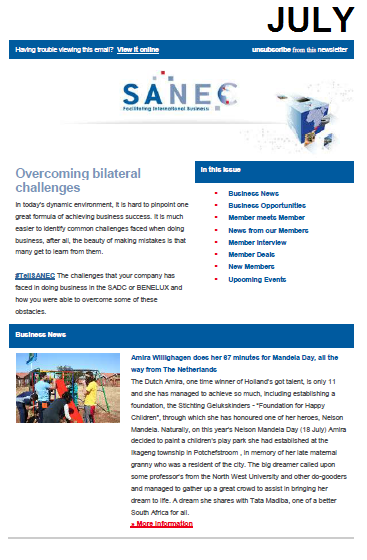 Newsflash May 2015 Newsflash July 2015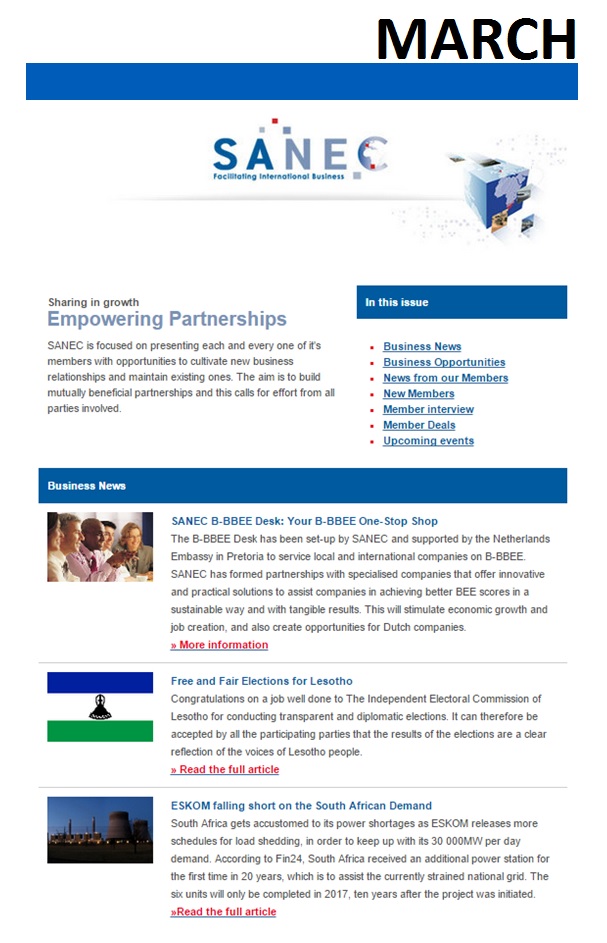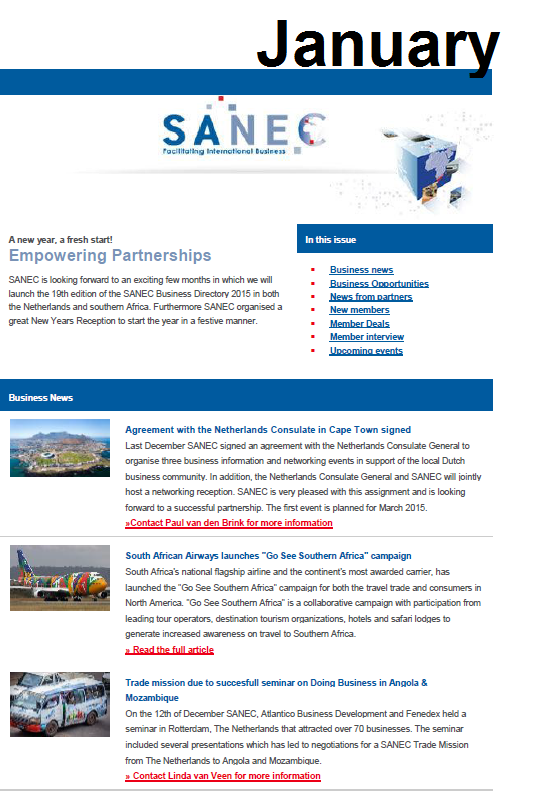 Newsflash March 2015 Newsflash January 2015
Also read our older newsflashes!
Newsflash December 2013: Christmas Special
Newsflash October 2013: Beste idee van Zuid-Afrika, Business Directory 2014
Newsflash August 2013: East London IDZ representation & 'The Best Idea of South Africa'
Newsflash July 2013: Flashback to Port & Corridor trade mission & much more!
Newsflash June 2013: Succesful deals & Facebook
Newsflash April 2013: Two lively launches
Newsflash February 2013: Dynamic start of the Business Year 2013
Our monthly digital newsletter informs you about what is happening, current events, trade missions, cultural developments and business related news. It keeps you up-to-date and is our channel to invite you to register for various relevant events in both the Netherlands, Southern Africa and possibly even between continents using video facilities.

Business opportunities
The Newsflash is not just a newsletter, but also informs you about business opportunities in our focus regions and sectors. Investment and tender opportunities, economic trends and news from our members and partners are brought to you in a flash.

Exclusive member deals
The well-read digital e-magazine allows our members and partners to communicate their latest developments too. In our Member Deal section you can expect valuable and interesting offers exclusively for SANEC members.

Exposure
If you wish to advertise in this Newsflash, please contact us.

We can explain the editorial formula in detail and the exposure possibilities. Below you can subscribe to the monthly SANEC Newsflash:
Fields with a * are required