East London Industrial Development Zone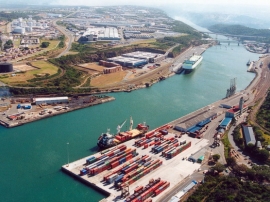 Date: 01-09-2014
Location: The Hague / The Netherlands
The Industrial Development Zone (IDZ) is a South African Government Programme aiming to attract Foreign Direct Investment in the designated location. The East London IDZ is one of zones located in Eastern Cape Province of South Africa..
In line with its clustering approach, the East London IDZ has concluded a feasibility study on developing an Agro-Industrial Park (AIP) in the Berlin area of the Eastern Cape Province. The park seeks to group various agro-industries in a manner which minimize wastage, promotes the use of alternative energy, and improve the location and management of resources such water and electricity. The overall impact should be sustainable agro-processing activities at a reduced cost of doing business.
For more information please contact Mark Reyneker.