Metal Union visit to South Africa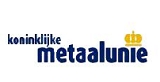 Date: 18-09-2012
Location: Cape Town, Sandton and Germiston / South Africa
The Metal Union of the Netherlands, region Gelre, visited South Africa from 15 till 23 September 2012.
After a few days spent in Cape Town, the delegation went on a site visit at Nautic Africa shipyards in Cape Town, facilitated by SANEC. After a presentation by COO Michael Bakker, the group went onto the shipyard to watch construction of the ships taking place.
On 18 September, SANEC joined the group for a dinner at Maximillien Restaurant in the Da Vinci Hotel in Sandton and SANEC facilitated another site visit at the MacSteel plant in Germiston.