Policy Response Seminar on Carbon Tax Offsets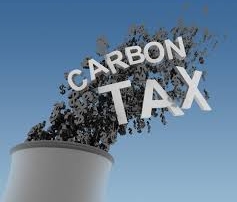 Date: 19-06-2014
Location: Johannesburg / South Africa
SANEC and member EcoMetrix held a seminar on Thursday afternoon on the carbon tax offset policy paper recently released for comments by the SA government.

The outcome of the seminar was a policy assessment document comprising concrete results, providing the participants with the necessary tools to formulate a tailored response to this policy paper. One of the participants said it was 'a very useful seminar, considering that the deadline for responses set by National Treasury is the 30th of June'.

Amongst the attendees where people from Tronox, Sasol New Energy, Sappi, Hans Merensky Holdings, Hyprop Investments Limited, Transnet, Shell, MegChem and ENSafrica.

We would like to thank Shell SA for hosting us in their offices as we discussed the future of our environment.