THE NAMIBIA PORT & CORRIDOR SEMINAR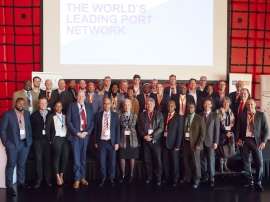 Date: 23-11-2017
Location: Rotterdam / The Netherlands
Dear Participants,

On behalf of SANEC, we would like to thank you for your participation and contribution to "SANEC-THE NAMIBIA PORT & CORRIDOR COOPERATION SEMINAR" held on the 23th of November 2017.

The Namibian delegation was headed by: The National Planning Commission, Ministry of Works & Transport, Ministry of Industrialization, Ministry of Finance, Ministry of Home Affairs & Immigration, Namibian Ports Authority, Roads Authority of Namibia, TransNamib, Namibia logistics Association, Namibia Investment Centre and the Walvis Bay Corridor Group headed by the CEO.

SANEC was delighted to facilitated the SANEC – Walvis Bay Corridor Port & Corridor Cooperation seminar, hosted by our valued member STC International in Rotterdam, which was a successful and well received event. This maritime visit from various Namibian esteemed stakeholders was part of the SANEC's Port & Corridor Programme: " building partnerships in logistical hubs and corridor for sustainable local development". Speakers from the Namibian Maritime community presented the opportunities in logistics centers, new port terminal, developments in Walvis Bay, Luderitz and the Corridors. Moreover, the participants were informed about doing business in Namibia with an economy which grows each year with 5,8%. During the networking one on one meetings between the Dutch industry experts and the delegation took place. We are pleased to announce that an Memorandum of Understanding (MOU) was signed between SANEC and the WALVIS BAY CORRIDOR GROUP (WBCG) during the event, the MOU was signed by SANEC's General Manager, Mr Mark Agterdenbosch and WBCG's CEO Mr Johnny Smith.

The result of this MOU is to benefit SANEC members in doing business with Namibia, in particularly the Walvis Bay Corridor. The realization of this MOU is to strengthen international business and trade relations between the development of the Walvis Bay Port and Corridor as a HUB into the Benelux and SADC region. In Addition, SANEC will represent WBGC as primary local representative in the Netherlands creating awareness and facilitating business for WBCG in the Benelux and SADC region.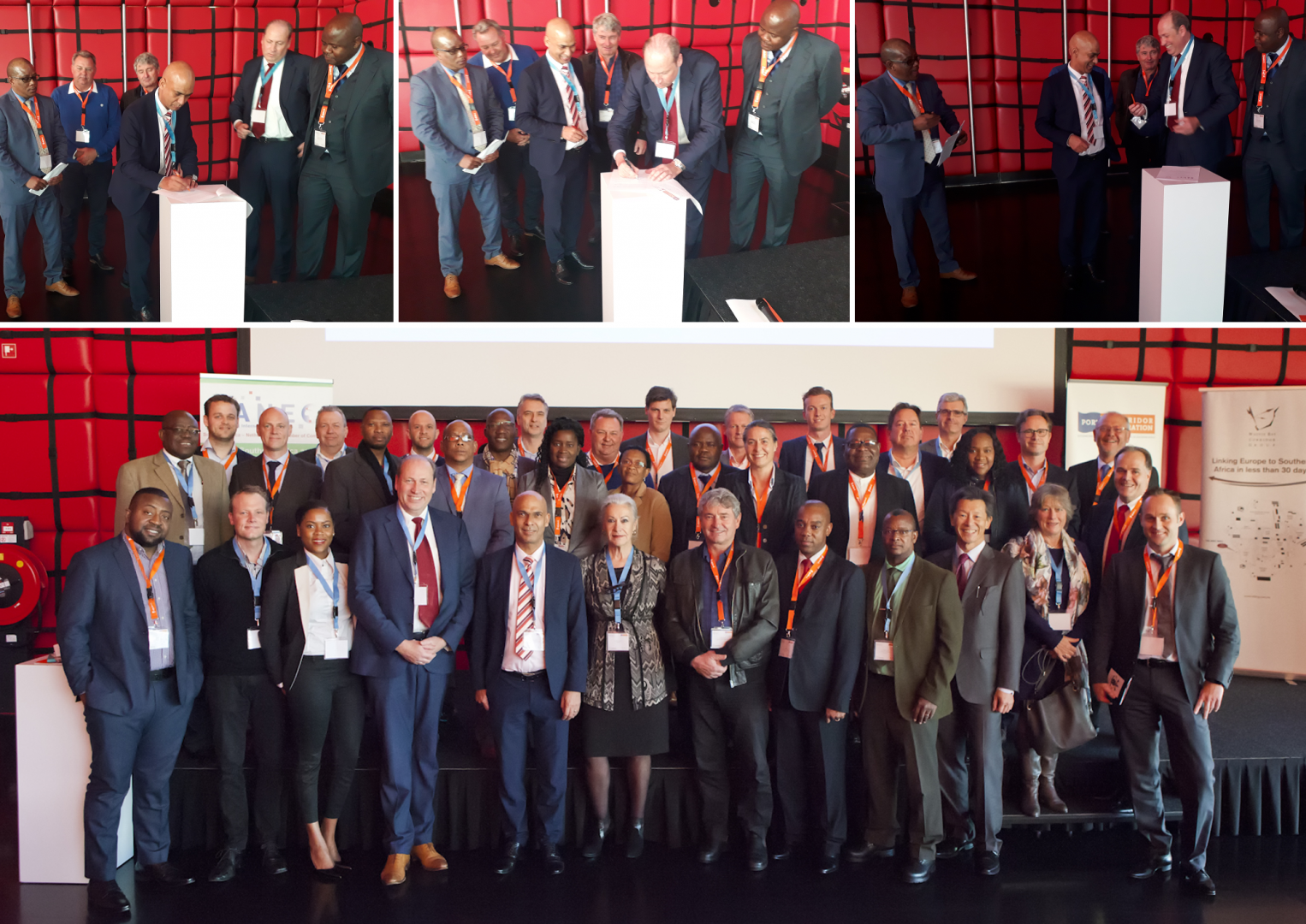 SANEC would like to thank our esteemed member STC International in particular Mr. Albert Bos, CEO of STC Group (link) for hosting the event, Hutchison Ports (link) and RHB Stevedoring & Warehousing (link) for their supported site visits.

Should you have any questions or would like to receive additional information concerning the outcomes and follow up of seminar, please feel free to contact our Jr. Project Manager, Mrs. Alice Cannoo-Tomas at [email protected].

We look forward to engage with you in the Namibia project developments (Pictures of the Event).

Kind Regards,

Mark Agterdenbosch