Export Awareness Seminars, great success!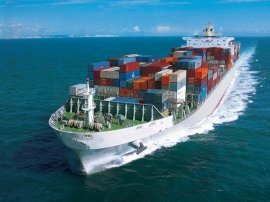 Date: 28-02-2013
Location: Johannesburg / South Africa
On 28 February and 1 March SANEC, in cooperation with the DTI department TISA (Trade and Investment South Africa), facilitated two well attended export awareness seminars in Gauteng.


The export awareness seminars were held in the light of the SA-NL Trade match program launched October of last year. During the seminar, different topics were discussed; EMIA incentives schemes, the Netherlands as destination for exports; the SA-NL trade match program.

Trade mission in May 2013
In addition, the seminars were the kick-off of the Export & Trade mission to the Netherlands from 13 to 17 May 2013. South African exporters in the agro fresh produce and agro processing are invited to join this mission. Deadline for application to the mission is 21 March 2013. For more information please contact Sanne van Laar via [email protected].