September 28th, 2015
Interview with Ms. Francesca Fondse & Mr. Arthur Fedder - De Angelus Estates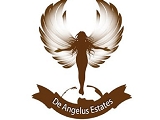 1. How could you best describe your organization?
De Angelus Estates is the world first organization which combines organic principles of life throughout variant aspects of development. It is geared at combining Social Investment, Agro, Education, Residential, Conservation and Spirituality in one sustainable development hub.
2. What makes your products/ company/ service different from others?
De Angelus Estates is creating the first retreat in the world focused entirely on spiritual health and energy principals, within one of the most scenic areas in South Africa. Our products and services are designed around principles of growth within definite social consciousness guidelines. Those guidelines are supported by several development strategies of South Africa i.e. the National Development Plan, the Rural Development Plan and the Infrastructural Development Plan. We offer our investors sound return on investment and purpose. Local communities, employees and trainees are uplifted through well managed investments, human resource development and jobcreation. Guest and/or inhabitants of the De Angelus Estates are spoiled for choice at various amenities, natural surroundings and treatment regimes.
3. What customers can expect from your company?
Our guest can look forward to professional service and the sence of taking part in constructive contribution towards the growth and the welfare of others whilest nurturing their own personal welbeing. They can enjoy the combination of organic home grown food, spiritual elevation, peaceful surroundings, relaxation and health, amids some of the most beautiful natural settings in South Africa.
So often one regards a company's founding statement or mission, as a separate goal to the function of a company. This company and everything it does and strives for, IS its MISSION! As an Investors and guest you can expect authenticity, rely on the sincerity and the professionalism of each member of this companies conscious service, professional financial management and integrity.
4. Why did you start working in the industry you do?
I acquired land to farm in a natural environment. Recognizing the sheer need for employment purpose and skills in the area, I decided to create the De Angelus Estates as a combined project of farming, conservation, sprituality research and training
I wanted to create a Legacy. When I bought the farm the urgings of the late Nelson Mandela came to mind, making me promise to be of service towards the upliftment of the peoples of South Africa and work towards the creation of something that could ultimately inspire?
5. What have your biggest obstacles been in trying to establish your organization?
Surprisingly, many specialists in South Africa were not familiar with our relative recently adopted legislation. This complicated matters and slowed the initial process as did corrupt consultants.
However, we persevered, and despite the school fees and lessons learnt, we are definitely stronger for it.
We had to familiarize ourselves with legislation and process, we searched and sourced the right professionals with the suitable expertise and have concluded our research and reports.
6. How can SANEC help with positioning of your company?
Emphasizing the importance of the unique De Angelus Estates principles
Creating awareness of the defining nature needs to be expanded.
Highlighting the sustainable social investment, which will gift everyone involved with it, the opportunity to become part of an extraordinary vision, and a remarkable legacy.
Match possible partners, people and companies with the De Angelus Estates.
We are launching the 25 residential stands (kavels) on the 15th of oktober 2015.
In order to receive an electronic brochure, interested parties can email [email protected] with the word: 'brochure' in the subjectline.
For more information: www.deangelus.co.za