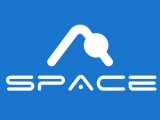 1. How could you best describe your organization?
SPACE is a fully integrated marketing solutions provider for international brands and services targeting the hugely complex and diverse African markets—especially those seeking local insights, creative and executional support and logistical expertise in marketing their offering both effectively and efficiently. SPACE works with a wide array of blue chip clients such as BMW, Estee Lauder, Whirlpool, Converse, Cartier, Unilever, Reckitt Benckiser, Brother, SARS, Medshield, and HospiceWits. Our assignments vary from media strategy and buying, event management, content creation and PR in multiple cross-overs, to comprehensive, fully integrated projects.
2. What makes your products/ company/ service different from others?
· We are one of few reputable African marketing experts who are multi-skilled and independent.
· Our extensive local insights, data and research allow the development of precisely targeted messaging.
· Our experience allows us to avoid pitfalls and logistical dramas.
· Our work processes are extremely efficient and agile.
· Multi-skilled, highly competent staff.
· Transparency and honesty above all. An open culture defines us: #lovewhatwedo.
3. What customers can expect from your company?
Solutions—from strategy to execution; a culture of collaboration; accountability. We deliver high quality output faster and more affordably. Oh, and we're fun to work with.
4. Why did you start working in the industry you do?
Because we came from a traditional siloed environment and wanted to change it into what we believed it could and should be. We invest in clients' suppliers and above all, our own staff. We've also established an intensive internship programme called Lost in SPACE. Recruitment is strict, but our protégés learn to seriously strut their stuff.
5. What have your biggest obstacles been in trying to expand your organisation?
Apart from the exchange rate? Finding the right staff and the right clients. Finding the right office location, which is in the heart of Braamfontein. We even have a pop-up store available for clients to test their products. We're well on our way now; we've established partnerships in Lagos and Nairobi and just opened an office in Amsterdam.

6. How can SANEC help with positioning of your company?
Over the last 6 years, our focus has been on servicing our clients, educating our staff, refining our operations, and expanding our business. We are now ready to reach deeper into the African continent. We expect to find fruitful connections and introductions to the many multinational organisations we can assist in conquering the Southern African markets.