February 24th, 2017
Interview with ValutaPartners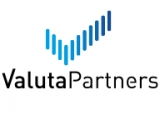 1. How could you best describe your organization?
ValutaPartners is a specialist for international business payments. We offer a free to use online platform to exchange currencies and make international payments. Our clients receive transparent, real-time, bank-beating rates. We love helping companies save money, but what really motivates us is using technology to improve the user experience.
2. What makes your organization/ company/ service different from others?
Our focus is on transparency Our service is unique because our customers always know if our exchange rate is fair and how much is being charged. Our online platform is specifically designed for companies. We approach international payments from the clients perspective. It is therefore very user friendly and easy to use.
3. What can customers expect from your organization?
100% transparency. Our clients receive guaranteed transparent exchange rates in real-time. And we do not charge any transaction costs. Foreign exchange transactions and international transfers to 200 countries can be done 24/7 from any device in the world. Three of our 40 currencies we can convert to are African: Kenyan Shilling, Ugandan Shilling and South African Rand.
All the payments are done online, but our service is 100% personal. There is always a currency specialist on hand to help or give advice with regard to currency management.
4. Why did you start working in the industry you do?
Co-Founder Michiel Souren has more than 16 years' experience in Foreign Exchange markets. He worked as a FX Trader for several Investment Banks and on a Corporate Treasury Trading Desk of an major global oil company. He saw there was a major discrepancy between the way multinationals accessed the FX market and SME's. With his experience he wanted to help SME's save money on international transfers. The answer was technology and ValutaPartners was born.
5. What have your biggest obstacles been in trying to expand your organization?
Our service saves cost and is free to use, so finding new clients isn't the problem. But as an international operating financial entity we have to comply with various laws and regulations. This means we have to do background checks on all our clients for compliance reasons. We strive to make this process as frictionless as possible.
6. How can SANEC help with positioning your company?
We are proud to be a member of SANEC. SANEC can help us build awareness about the exorbitant costs and the unnecessary currency risks companies face when using a bank for international payments. SANEC can also help us navigate the possibilities to expand to South Africa.
For more information on ValutaPartners, please have a look at their website here, or watch their introduction video below.