21 October 2014
Heijmans reaches financial close DBFM contract widening and maintenance of the A12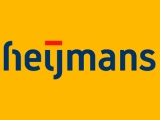 Heijmans reaches financial close DBFM contract widening and maintenance of the A12
Heijmans and the Directorate-General for Public Works and Water Management reached financial close for the widening and maintenance of the A12 Veenendaal - Ede - Grijsoord on 25 September. The DBFM (Design Build Finance Maintain) contract comprises the widening of the A12 between Ede and Grijsoord from 2 x 2 to 2 x 3 lanes and the maintenance of the stretch Veenendaal - Ede - Grijsoord for a period of 16 years after making available.
This integral PPP contract has a value of more than €80 million. The related contract was signed on 29 August. Heijmans A12 B.V., with Heijmans Capital as shareholder, is the contractor for this contract. Heijmans Capital is a joint venture with 3i Investments Infrastructure plc. for PPP projects
The project is financed by BNG Bank and KBC. The shareholders' equity is provided by Heijmans Capital. Heijmans was assisted for the purpose of this project by Edmond de Rothschild as financial advisor and by Stibbe as legal advisor. Aon was involved by Heijmans as Insurance consultant and Deloitte for tax & accounting. The financiers received advice from Linklaters (legal), Turner & Townsend (technical), Aon (insurance) and BDO (model audit).
The work will commence at the start of 2015 and the widening of the road will be completed by the end of 2016. The maintenance contract will run until the end of the summer of 2032.
Heijmans is a listed company that combines activities related to property development, residential building, non-residential building, road building and civil engineering. Heijmans is active in the Netherlands, Belgium and Germany. Our focus on an integrated approach and high-quality execution creates added value for our clients. Heijmans realizes integrated, innovative projects for large clients, such as companies and government organizations, and homes for investors and consumers. With over 7,400 employees and a turnover of €2.1 billion in 2013, we are building the spatial skylines of tomorrow.
Source: Nashdaq.com