19 November 2014
Heineken Seeks to Bolster Global Brand Portfolio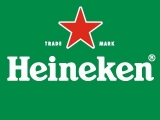 SANEC Member Heineken Seeks to Bolster Global Brand Portfolio
Building on its experience in turning Heineken into a global brand, the company is now trying to do the same with drinks such as Desperados, a tequila-flavored beer, and Affligem, a Belgian abbey beer. It is also using Radler, a mix of lemonade and beer, to give existing local brands a boost and tap a new audience.
With traditional lager sales under pressure in Europe and the U.S., the company, which is still controlled by the Heineken family, is rolling out some of its brands around the globe and launching new varieties in local markets to boost growth and profit. It also sees an opportunity to serve customers when they don't drink beer, as well as those who don't drink it at all.
"Heineken is and will always be the priority, but going forward our global offering will be a lot broader," Alexis Nasard, Heineken's chief marketing officer, said in an interview. Mr. Nasard is also responsible for the company's business in Western Europe.
Heineken's decision to push these brands isn't just a random effort. Flavored beers, craft and specialty beers as well as non- or low-alcohol beer alternatives offer higher margins and are outperforming the market for traditional lager in mature markets, analysts say.
"Brewers are positioning products as not just beer, because consumers are just bored by drinking the same old beer," said Amin Alkhatib, an alcoholic-drinks analyst at Euromonitor International. On top, traditional beer markets have become saturated over the past 10 years, causing brewers to target people who drink wine or spirits as well as younger people and women. "They are going after the nontraditional beer drinker," he said.
Source: The Wall Street Journal by Robin van Daalen