25 February 2014
Opening of the Gauteng Investment Centre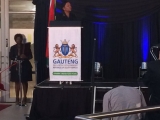 The Gauteng Investment Centre (GIC) was officially launched in Johannesburg yesterday with the intention to make it easier for investors to do business in the province. The centre, which will be based in Sandton was launched by Gauteng Premier Nomvula Mokonyane together with the MEC of Economic Development, Mxolisi Xayiya.

The premier said the centre would offer domestic and foreign investors access to all the services they needed – from different tiers and agencies of the government. She said that the centre would also offer quicker investor approval turnaround times.

Premier Mokonyane continued, "The establishment of the centre heeds the call by the investment community to reduce the cost of doing business in Gauteng, it simplifies the procedural steps required to invest without compromising the policy objectives of the various agencies and respective entities."

She added that the centre would offer information and research services and administrative help in getting started as well as pre-investment support services and aftercare.

"Company registration, tax registration services and information sharing will be available through the Companies and Intellectual Property Commission, SARS, utilities and state-owned enterprises, a number of municipalities and the Department of Home Affairs" she added.

Xayiya said the centre would increase the economic multiplier effects of new investment projects in Gauteng. "By exposing potential and existing investors and entrepreneurs to appropriate economic information, technology for business registration and overall business support and development services, we can reduce the cost of doing business in Gauteng and improve the competitiveness of local industry in the world market."

The centre will be managed by the Gauteng Growth and Development Agency and other entities from both the public and private sector.