9 January 2015
South African Airways launches "Go See Southern Africa" campaign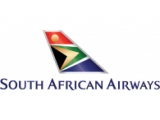 South African Airways launches "Go See Southern Africa" campaign in North American market
South Africa's national flagship airline and the continent's most awarded carrier, has launched the "Go See Southern Africa" campaign for both the travel trade and consumers in North America. "Go See Southern Africa" is a collaborative campaign with participation from leading tour operators, destination tourism organizations, hotels and safari lodges to generate increased awareness on travel to Southern Africa.
Southern Africa has been affected in recent months by misinformation concerning travel to the entire continent, which has created a hesitation for future travel planning. As the predominant airline from the U.S. to Southern Africa, SAA has taken a leading role in developing the "Go See Southern Africa" campaign to emphasize the great experiences and the great value that abounds for travel throughout the region. In conjunction with the campaign, numerous SAA tour operators and travel service providers are promoting very affordable packages and unique value-added offers to South Africa, Botswana, Zimbabwe, Zambia and other destinations in the region.
"Now is a great time to explore Southern Africa with the extremely favorable exchange rate for the U.S. Dollar and the very affordable offers that are being promoted by SAA and our participating tourism partners in North America," said Marc Cavaliere, Executive Vice President for South African Airways in North America. "We invite travelers to experience the award-winning service of SAA and the wonderful travel adventures that await them in Southern Africa."
The "Go See Southern Africa" campaign will be featured during 2015 with various offers by SAA and the participating travel partners being promoted throughout the year. The campaign will also be prominently featured in SAA's advertising, marketing promotional programs and social media in 2015. Consumers and travel agents will be encouraged to follow the campaign through SAA's social media channels using the hashtag: #GOSEESOUTHERNAFRICA
South African Airways offers the most flights from the U.S. to South Africa with daily nonstop service from New York-JFK Airport and daily direct service from Washington, DC-Dulles Airport to Johannesburg. From our Johannesburg hub, SAA and our regional airline partners offers convenient flights to over 55 business and leisure destinations throughout the African continent. In 2014, SAA celebrated its 80th anniversary of service and also accepted the Skytrax World Airline Awards for, "Best Airline Africa" for the 12th consecutive year and "Best Airline Staff Service Africa" for the third year.
Source: Travel Daily News