13 October 2015
STC Group offers a Master Program in Shipping and Transport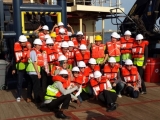 One of our members, STC-NMU, is offering a Master Program in the field of shipping and transport. The Master of Science Shipping and Transport program has been set up in 2007 by the Netherlands Maritime University in cooperation with the maritime and logistics business communities. This study will provide you the excellent opportunity to improve your maritime knowledge and understanding as well as to strengthen your managerial skills. They offer both a full-time and a part-time program.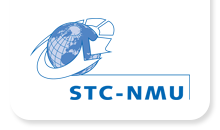 Target group
The target group is composed of course participants having different backgrounds, e.g.:
- Seafaring officers, needing the necessary tools to take up an onshore occupation,
- Current transport and logistics professionals seeking to extend their knowledge on shipping,
supply chain management and multimodal transport to improve their management competencies.
- Employees in specialised or technical related functions, who want to make the step towards a
managerial function.
- Port authority and government officials who want to get acquainted with the latest developments
in their fields.
The second group are students in possession of a Bachelor degree in logistics and maritime operations.
If you would like to read more, please
click here
to find the complete brochure, or check the
website