9 February 2016
Water in crisis: International MBA Scholarship Available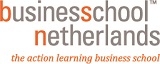 SANEC member, Business School Netherlands is offering NFP-qualified programmes for working professionals from the 51 NFP countries who want to enrol in an International MBA with a Major in Food Security or Water Management. Business School Netherlands is looking for professionals within the Food Security or Water industry who want to make a difference in an effort to solve the food security and water crisis we are faced with. This is a great opportunity for all professionals that want to contribute to the world in becoming a better place for our future leaders, their communities and countries.
Managers or trainee managers can apply for a fully funded scholarship through the Dutch Ministry of Foreign Affairs by enrolling with Business School Netherlands on its International Action Learning MBA programme with a Major in Food Security/Water Management. Business School Netherlands, the Action Learning business school, aims to be an enabler in the development and success of managers and organisations worldwide.
Why the focus on Food Security and Water Management?
The Netherlands Fellowship Programmes (NFP) promotes capacity building within organisations in 51 countries by providing fellowships for training and education for professionals. Their decision to focus on training in Food Secuirty and Water Management is due to its critical importance for the survival and upliftment of people in emerging market economies.
As a manager or trainee manager you will find that our International Action Learning MBA with a Major in Food Security/Water Management is very relevant for your organisation, as this programme will enable the organisation to have a positive effect on your local community as well as your country.
For more information and entry requirements, please click here or contact us at [email protected]